Going through high school is a great experience. However, joining college and choosing what to wear to a college party adds to your life experiences.
Now you are officially an adult and there is so much Independence at this stage. The opportunities to meet new people are endless. With so many parties and chances to mingle with so many people on campus, you'll need to get an outfit for every occasion that will make you look cool.
From unplanned kickbacks at your residential to mixers, here are the best party outfits for every college party you get invited to.
Black on Black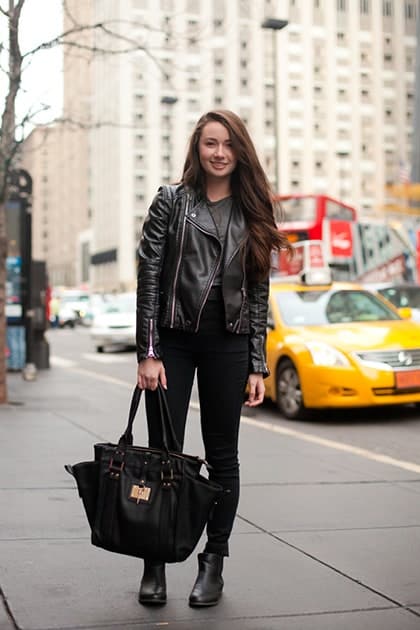 You'll never get it wrong when you go all black. Nevertheless, your black outfit should not expose middle school emo phase vibes. No matter the weather, you can pull an all-black outfit without looking like you layered too much.
Frat houses tend to always get extremely hot, sticky, and smelly, so be ready. Serving looks in all black will make it all worth it along with the iconic frat party music — throwbacks, remixes, and everything in between.
Pajama Gear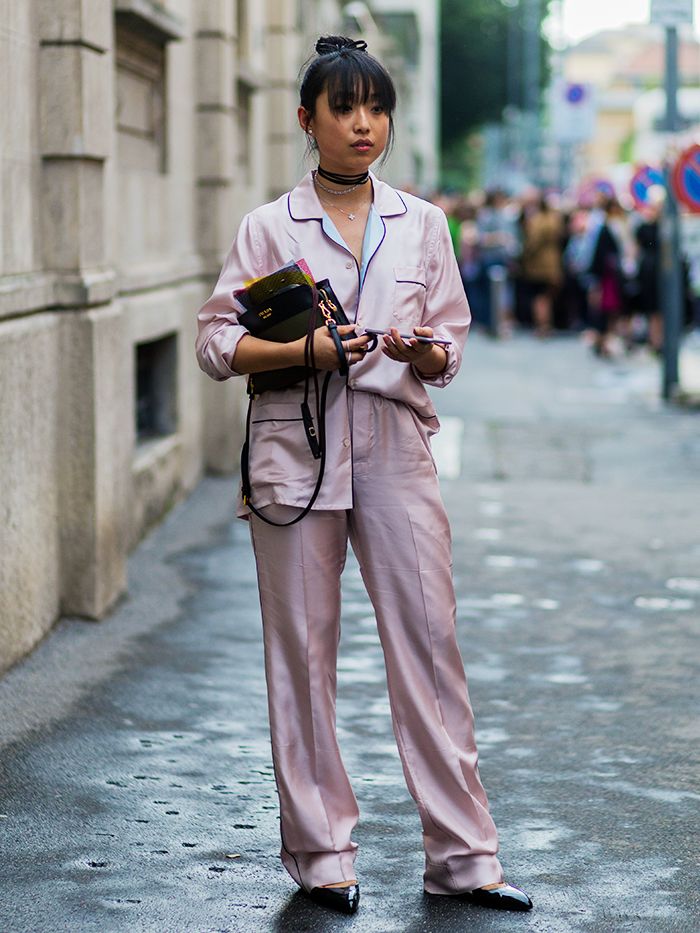 Pillow parties are an absolute blast because you can look admirable and still be super comfy. In case you just want to be simple, your favorite pajama shorts accompanied by a tank will do a great job on your appearance.
If you want to really get it right, you can match silk trousers and a long-sleeved top; you still look adorable even when you're getting your beauty sleep. You're going to spend a lot of time just hanging out in your cubicles with friends and fellow students. You can also step out in the full outfit if you need to rush to class the day after.
A Comfortable Bralette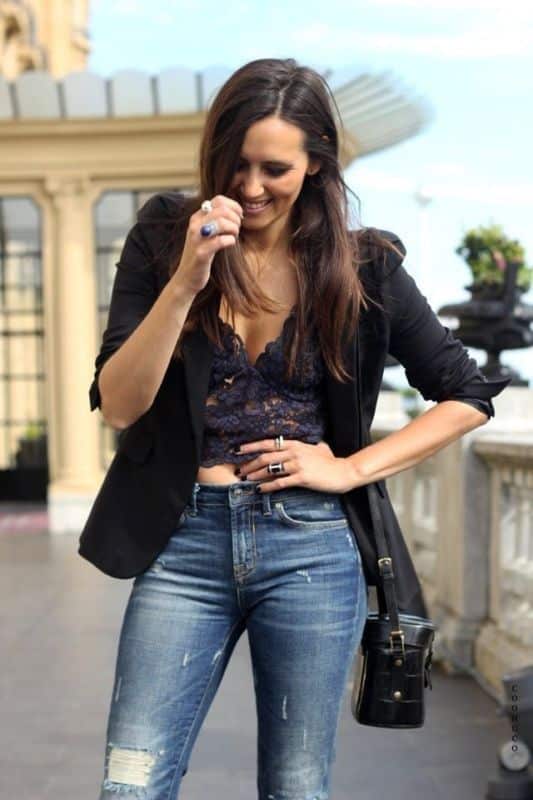 A good bralette will come in handy more than you think. It's more of an accessory because you can put a shirt over it or an off-shoulder sweater. From hanging out on weekends to your wildest parties, a bralette is a piece that makes you look settled and sexy. You can wear them from your craziest moods to your more consecutive vibes. The best thing about bralettes is they blend in with every outfit.
In case you are putting on Modest bottoms, accompany it with a fair-colored bralette. This is a fun way to show off some skin. On the other side, if your shirt is a bit too sheer for your liking and you don't feel comfortable just wearing a bra underneath, a bralette is a good way to add some coverage. 
Beanie and Tweed Trousers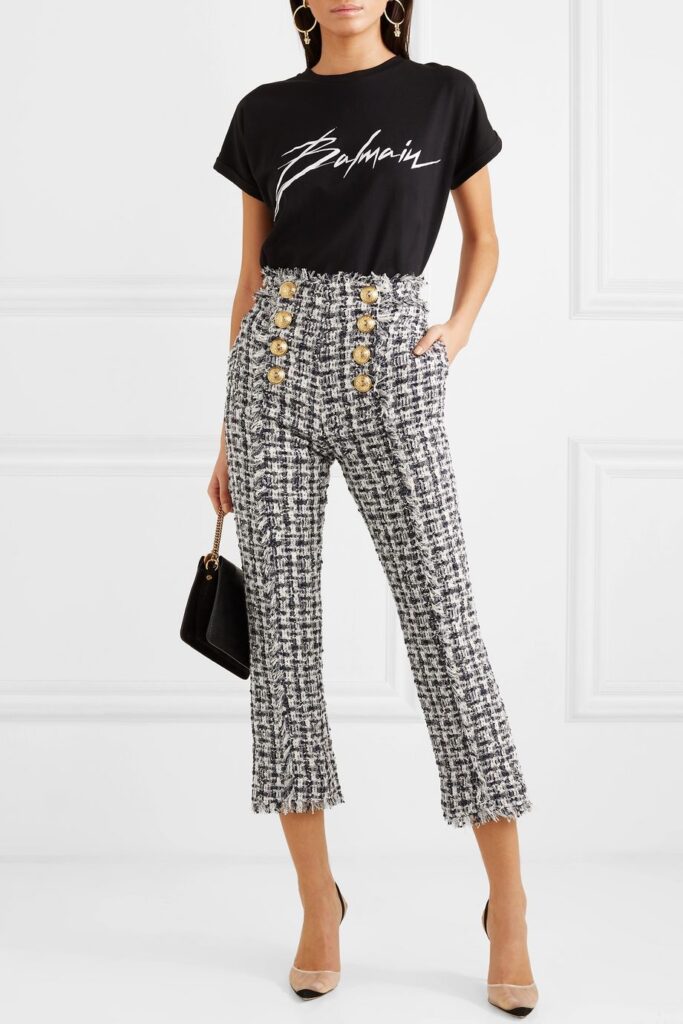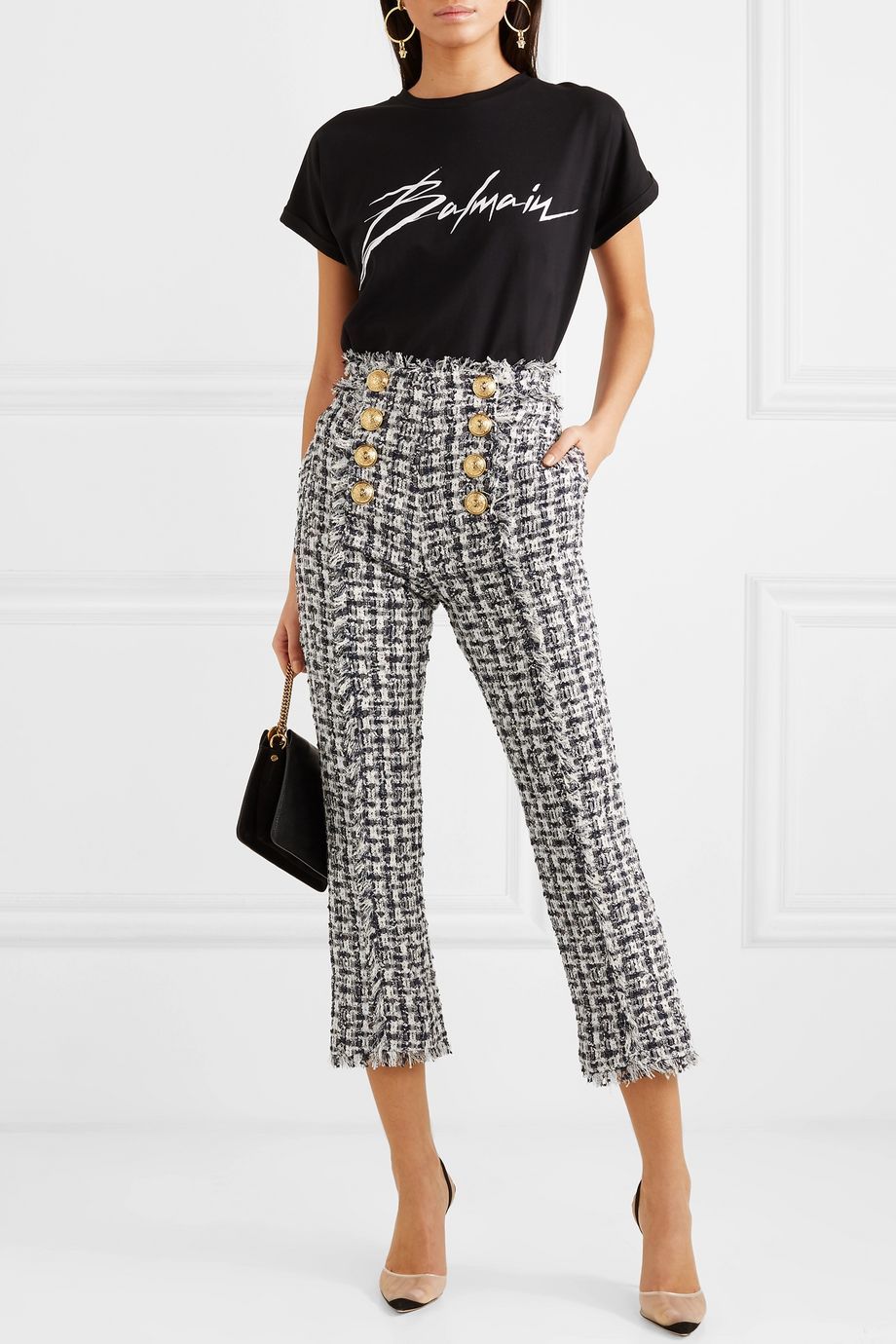 An outfit that is fashionable, understated, tomboyish, and exclusively classy all at the same time. A timeless outfit when you want to be comfortable but still make a statement.
The colored beanie pairs well with this otherwise neutral outfit. It makes the outfit pop, paired with some chunky or stylish heels of course. You can accessorize with a watch or chunky earrings. You will fit in and become the life of the party.
Jacket and a Print Blouse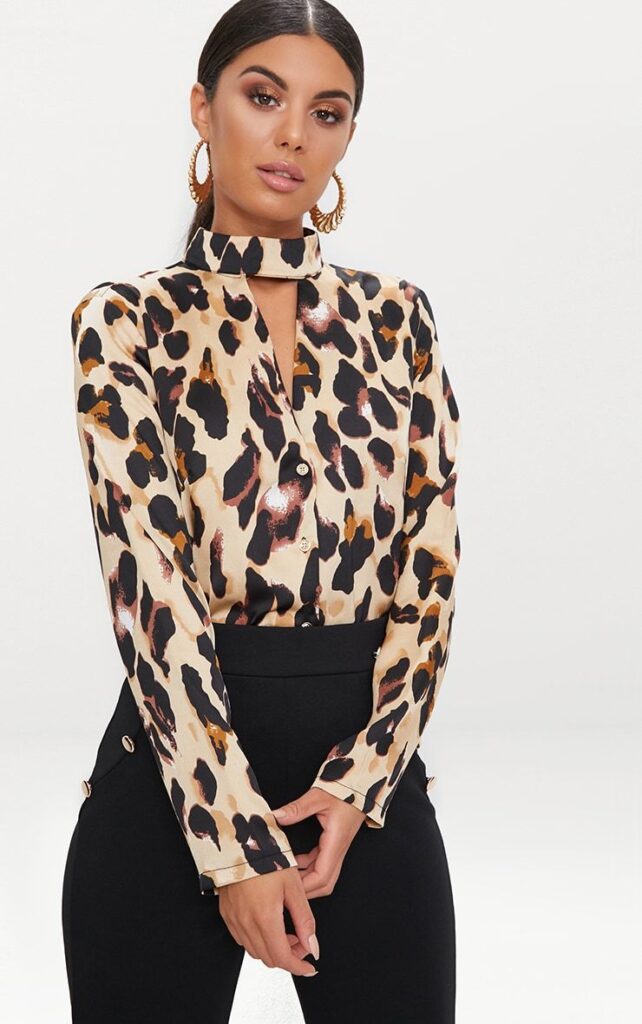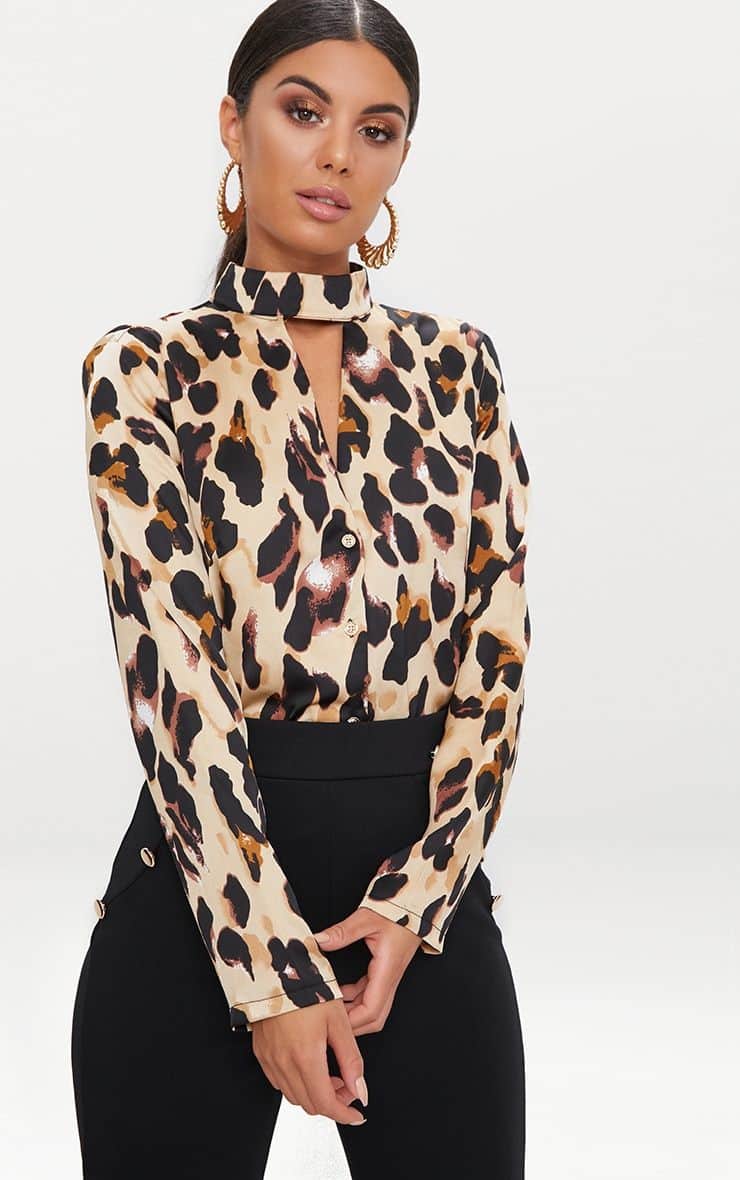 If you love a greyish taupe, you're in the right place. Imagine a gorgeous fitted jacket worn over a cheetah-printed blouse with a fun neckline that features a tied knot paired with straight-legged blue jeans cut right at the top of the ankle.
This look is for the girl appreciating a savvy, almost professional look but still wants to have fun! Let your hair down and throw on a pair of big earrings to complete the look!
Belly Shirt with a Mini Skirt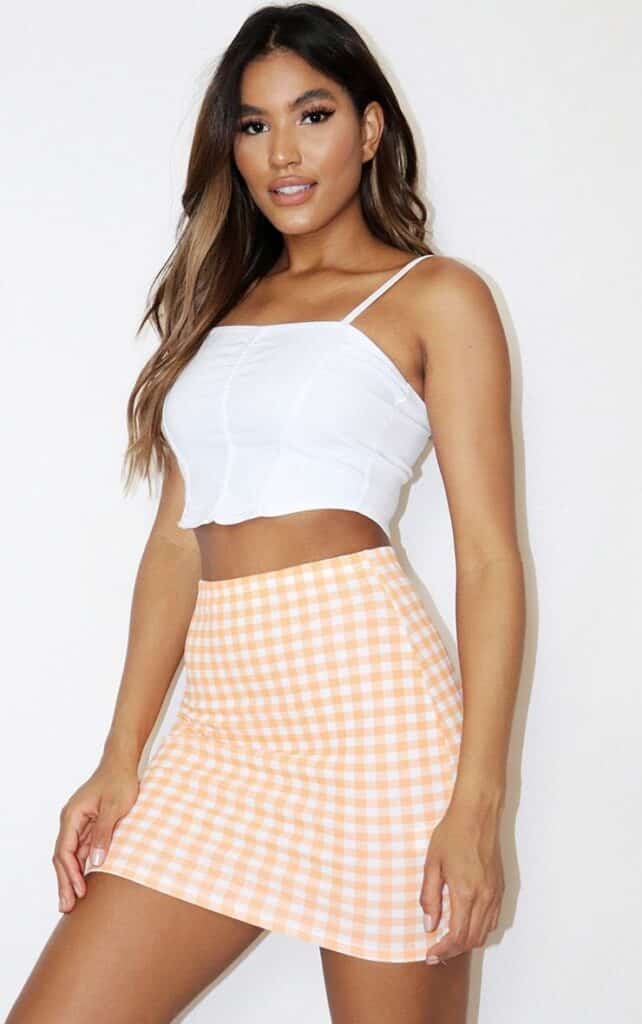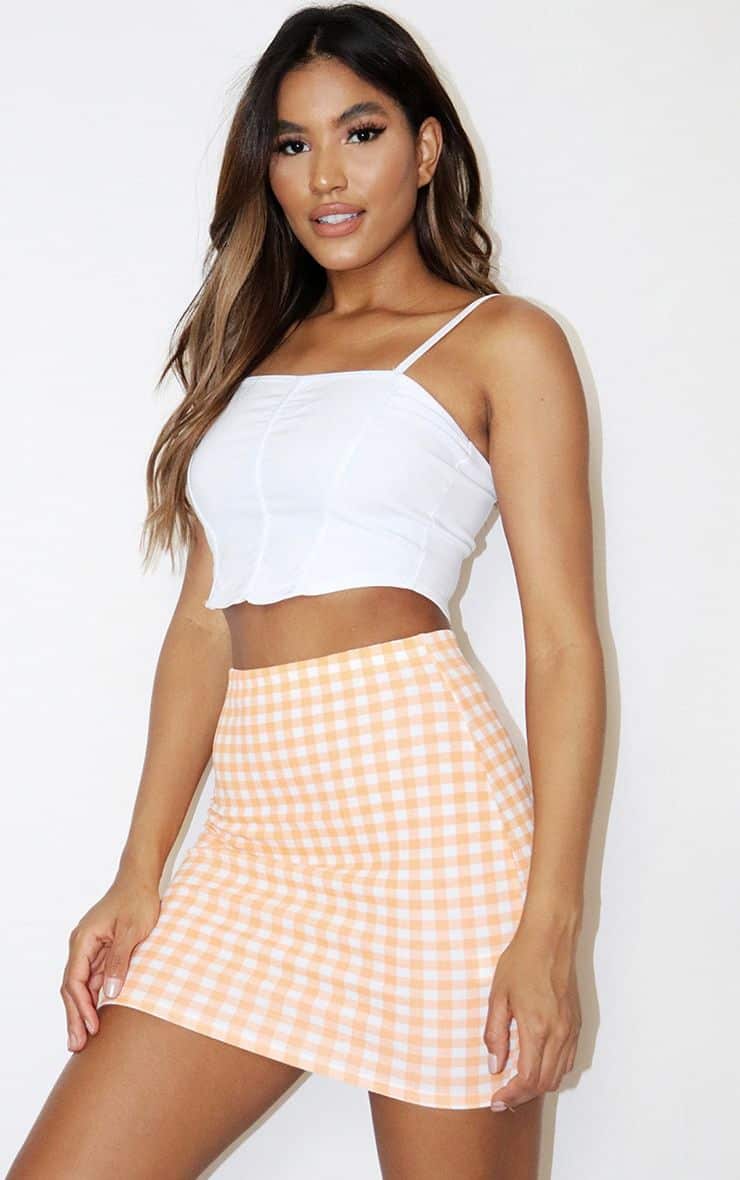 Belly shirts (crop-tops) paired with a fun mini skirt completely ties the look together. This is a perfect go to otfit especially on a hot summer day.
You look girly and dolled up like an episode from Legally Blonde. It's comfortable, and you can breathe in it. Denim skirts, leather skirts, or lace-up skirts tend to come off as great options to pair with a spaghetti strap or short-sleeve crop top. Let loose and let the fun begin, but make sure not to get too low (the wind doesn't know you are out for a party).
Leather Skirt and Statement Jacket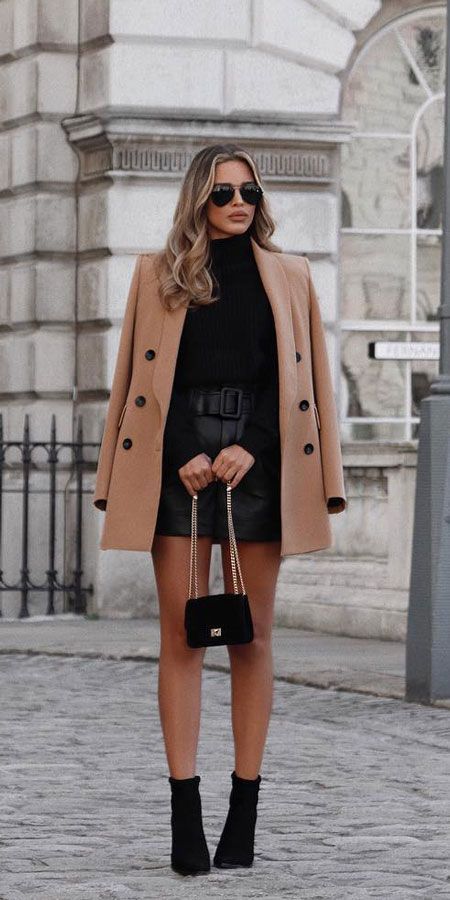 In case you are out to make a statement, this is the look you need to go for. Savagely stylish, this bombshell outfit will turn heads. In as much as this particular ensemble is simple to create, feel free to have some fun with it.
With feathered sleeves and a chambray-esque fabric, you will want to let the jacket do the talking on this one. Don't go for bold prints or patterns with your top, and instead opt for a simple tank.
Ankle boots with a sheen will attract the eye and complement your leather miniskirt. Sleek hair and hoop earrings will further tie the look together. With this iconic outfit, you are sure to be the hit of the party.
Solid Black, White, and Red Pieces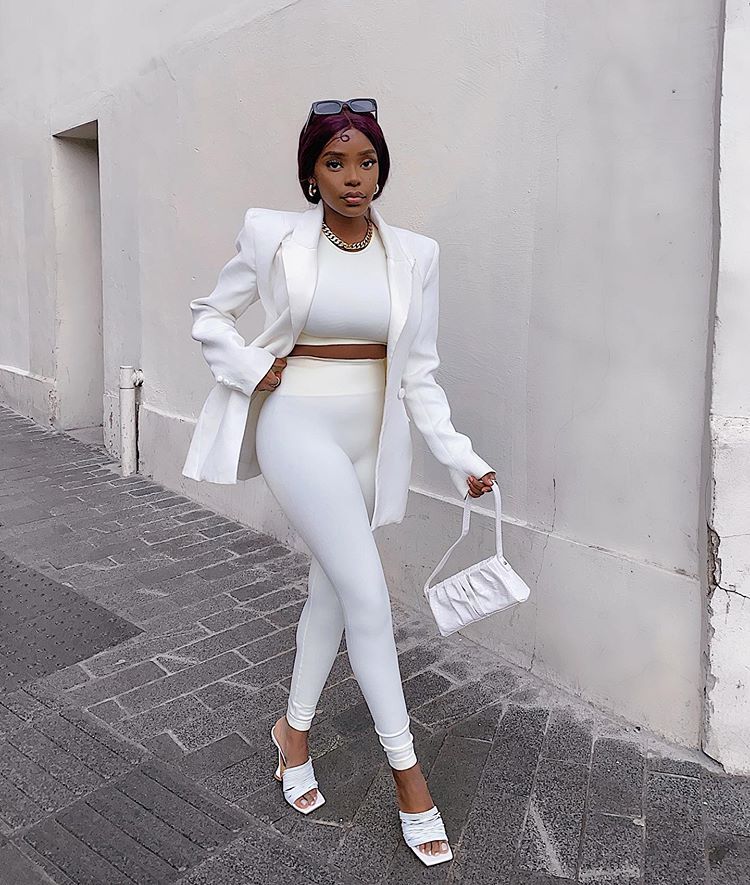 White Out and Black Out parties are always the trends, so be sure to find something cute and simple that will go with everything and that you'll want to wear a lot.
Ideally, own a party dress in each color. If you ever need a neutral top to balance out crazy bottoms, having standby shirts you know you like makes everything easy.
Again, you'll need a redshirt more often even though there aren't many red parties, so you need to own one. Valentine will come, and you'll have an invitation card to a themed party (Fire and Ice); you'll definitely want to be fire.
Cut-off t-shirts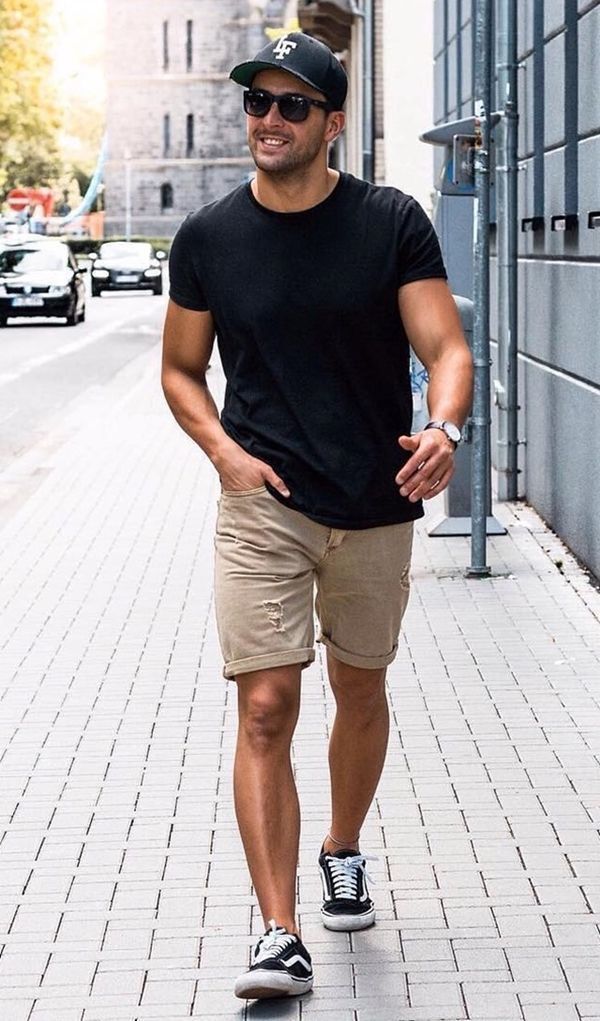 Want to prove to everyone you worked out all summer long? Grab one of your cut-off shirts, or find an old t-shirt and turn it into a cut-off. Take a pair of scissors and snip snip, and there you have a cut-off. Pair your cut-off shirt with some khaki shorts of any color that you like. The outfit is complete for a frat party. An additional beer on your arms will make it look sleek and smooth.
Sports Jersey and Khaki Shorts
Bump into your closet and grab that Baseball jersey or simply that which represents your favorite professional sports team. This go-to look for boys serves as simple and creates a "masculine" vibe.
Looking for extra acknowledgment? Put on an icon's jersey such as LeBron James or Legendary Diego Maradona. Make sure you don't get too much alcohol spilled on it, but if it does, you better run home after the party and clean it (you need it for your next party).
Now you know it, dress up and go out for a party!