Failing an online class is surprisingly easy because there is minimal supervision compared to physical classes. As a result, if you're not used to working independently, you may struggle in online learning. In addition, online courses are often more challenging than traditional classes, as they require a high degree of self-motivation and discipline. However, if you develop skills for effective online learning, you'll find it an excellent alternative to in-person learning. Thankfully, this article can help you know how to get an A in your online class. 
Practical Tips on How to Get an A in Your Online Class 
Uninterrupted Internet Access
With so much classwork and communication happening online, having accessible internet access is an excellent strategy to know how to get an A in your online class. Moreover, It lets you access lectures online and refers to relevant study material in various multimedia formats. You can do a few things to ensure reliable internet access: First, if you're using a wireless connection, ensure your router is in a good location. There aren't any obstacles that could interfere with the signal. Remember to note that the further away from the router you are, the weaker the signal will be. Second, try to use a wired connection if possible because it will give you a more reliable and uninterrupted connection.
Use A Calendar App To Create A Detailed Schedule
Between rigorous classes, assignments, studying, new friends and social events, duties at home, and extracurricular activities, managing time in college can be challenging. Therefore, You need to be organized to know how to get an A in your online class. One way to do this is to create a detailed schedule using an online calendar app, for example, Google calendar or calendar. It will help you track when assignments are due and ensure you don't fall behind. You can also use the calendar to set reminders for yourself, so you don't forget important deadlines. Moreover, studies show that students who plan their study time using a detailed schedule achieve higher scores on cognitive tests.
Get Professional Help 
When you aren't in a traditional classroom, it can be harder to ask your professor for help. However, don't let this challenge prevent you from knowing how to get an A in your online class. If you're falling behind on assignments, seek professional help. There are several ways to get professional help for your online class. You can hire an online tutor to help you with the material or enroll in a course that provides guidance and support.
You can also find plenty of resources online, for example, Chegg study, which offers affordable help with homework from subject experts, and how-to guides and forums where you can ask questions and get feedback from other students and tutors. Another free resource like Khan Academy provides explanations of common concepts across subjects, giving you different perspectives.
Maximize the Links, Documents, And Other Resources Shared By Professors
One way to pass your online class is to maximize the class materials your professor shares with you because it gives you a better learning experience. Therefore, this can include classroom materials like links, documents, and scholarly journals, among other things. Using these resources, you can better understand the material and prepare for exams and assignments. Additionally, many professors will include bonus materials that can help you know how to get an A in your online class. For example, they may share different practice problems or provide detailed explanations of critical concepts. You can boost yourself to get an A in your online class By taking advantage of all the resources at your disposal.
Dedicated Study Space
Setting up a dedicated study space is one of the most important things you can do when taking an online class. Every student is different in their way. While you may find it necessary to have complete silence, others can study fine with some ambient noise. Therefore, the main reason to get a dedicated study space is that it sharpens your mind and improves concentration. Moreover, this will help you stay focused and make the most of your study time.
Additionally, a dedicated study space can help you stay organized. When all your materials are in one place, keeping track of everything you need to complete your assignments is easier. A designated space for your online class will also help you take your work more seriously. Treating your online course like a traditional one makes you more likely to succeed.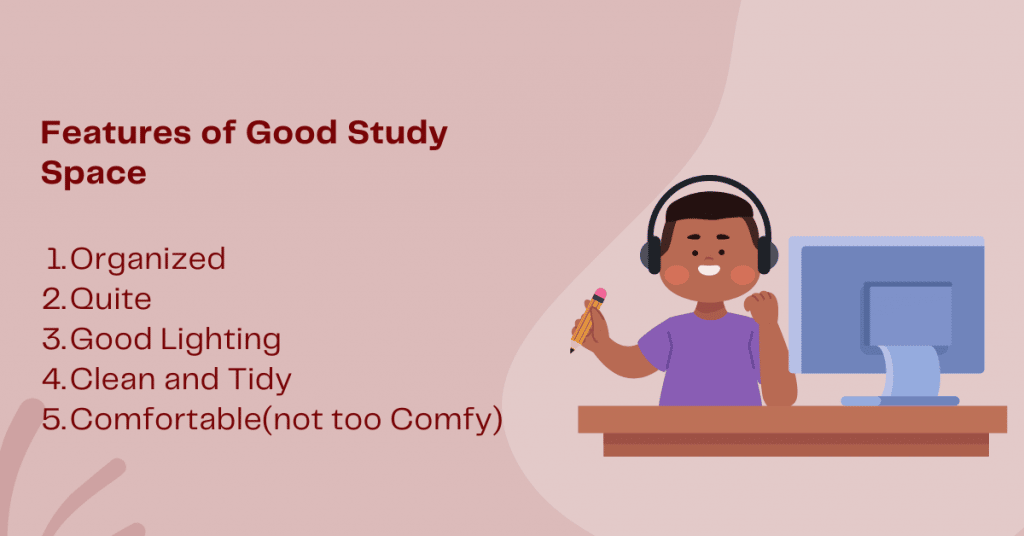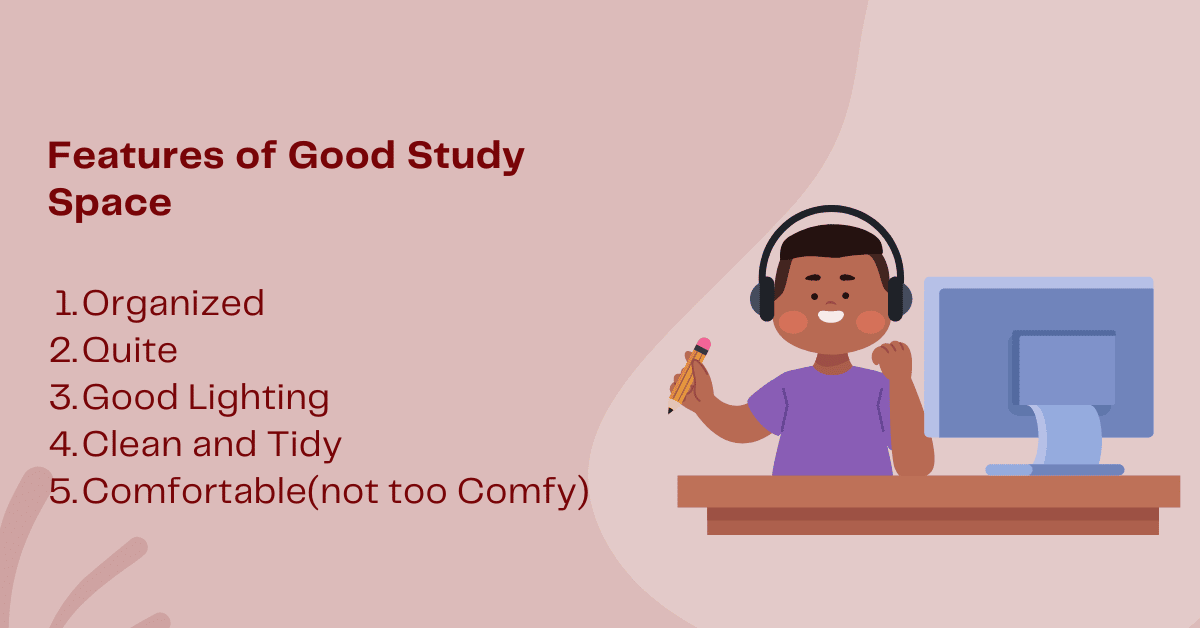 Plan Ahead 
Planning is vital if you want to know how to get an A in your online class. Here are a few tips to help you get started: First, create a study schedule and stick to it because it will help you stay on track and ensure that you cover all the material. Second, take advantage of online resources. Many online classes offer forums where you can ask questions and get help from classmates. Utilizing these resources can help you understand the material and not fall behind. Finally, don't hesitate to contact your professor for help. They're there to help you navigate challenges and advise you on how to get back on track.
Keep Up with the Assignments Deadlines 
Planning your time well is a significant step to meeting your assignment deadlines. All assignments are unique and require different abilities and levels of planning, time, and concentration. Therefore, planning will assist you in meeting deadlines and also give you more time to understand complex assignments. When you're taking an online course, there's no one around to remind you when a task is due or give you a nudge in the right direction if you're struggling. That means it's up to you to stay on top of things and make sure you're doing your part. Contact your professor or an academic tutor for help if you're struggling with a concept. And if you're having trouble staying organized, plenty of online tools can help you keep track of everything.
Actively Participate in Class 
Participate in the course's online forum to help understand better your course materials and engage with your classmates and your professor. Posting in the discussion forums, asking questions during live sessions, and offering your insights and perspectives will help you know how to get an A in your online class. You can also find a participation method that suits you, for example, asking thought-provoking questions or commenting on the reading. Prepare yourself for success by planning and summarizing material you would like to share with the class. Also, ensure you're checking in often to keep up with discussions and stay on track. 
Treat an online class like an In-Person Class. 
It's no secret that online courses are becoming increasingly popular. In fact, according to the National Center for Education Statistics, the number of students taking at least one online course has nearly tripled in the last ten years. However, many students still view online courses as second-rate compared to traditional in-person classes. As a result, they may not put forth the same effort, leading to lower grades. But if you treat your online course like an in-person class, you can set yourself up for success. One of the easiest ways to ensure follow-through is to remember that you are paying to take this online class just as you would a traditional class. Therefore, you must show up and hold yourself accountable if you want to know how to get an A in your online class.
Make Study Groups
With traditional learning, study groups tend to form naturally. However, online education has made it increasingly difficult for students to connect with peers. Therefore, making and joining study groups can be a great way to get an A in your online class. In a study group, you can discuss the course material with other students, get help with assignments, and exchange ideas. And, because you're working with other people, you're more likely to stay engaged and motivated. Joining a study group is also a great way to make friends and build a support network. If you're feeling overwhelmed or stuck, your study buddies can provide emotional and academic support. So if you're looking for ways to boost your grades, making and joining study groups is a great place to start.
Final Word
Online learning is valued and regarded as equal to traditional education. Successful completion of online courses can help finish your studies early or even open up to job opportunities. Be a smart learner, and capitalize on all the tools and resources available to you for a successful career. Some of the resources to consider are online libraries, online schedulers, online group discussions, and online class help experts.
How can I beat the top in online classes?
To achieve the first rank in your online class, you must stay disciplined and study hard throughout the year. Moreover, actively participate in class to get extra credits. You can also organize your study time, test yourself and eliminate distractions that will reduce your productivity. 
What is the easiest class to take online?
If you are interested in a more flexible schedule, consider studying social science, health education, basic history, general education courses, and Art/music appreciation. 
How do you get better grades?
Practice the following habits to become a successful student and get better grades: 
-listen and participate in class
-take thorough notes during class
-always ask for help if you're falling behind
-practice time management 
-motivate and reward yourself.